Landstar System Inc., a worldwide, technology-enabled, asset-light provider of integrated transportation management solutions delivering safe, specialized transportation services, announced ChampionX Chemical Technologies of Sugar Land, Texas, as its 2021 Overall Landstar M.U.S.T. Customer of the Year.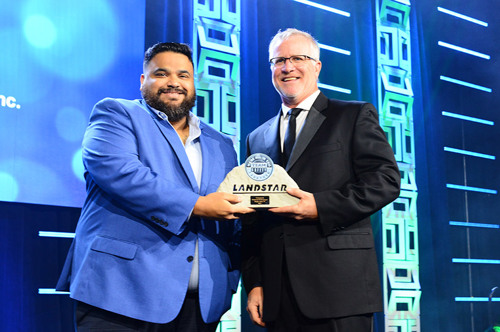 A collaboration between Landstar and its customers, Landstar's Mutual Understanding of Safety Together, or M.U.S.T., program involves an extensive on-site review of a customer's facility, followed by discussion and analysis of loading, unloading and securement, in addition to other safety practices.
Landstar Transportation Logistics Executive Vice President of Safety, Compliance & Trailer Management Matt Miller announced ChampionX Chemical Technologies as the overall winner during a ceremony held April 8, 2022. Independent Landstar Agent Mitchell Davis and Mitch Davis Transportation Inc., the Landstar agency that worked with ChampionX to arrange transportation logistics services, were also recognized.