What's In The Landstar Van? Industrial Kitchen Equipment
What's so special about the freight inside a Landstar van? Every time, it's connected to an independent Landstar agent and business capacity owner, both with a vested interest in going above and beyond to deliver the cargo safely and on-time – whatever the load may be.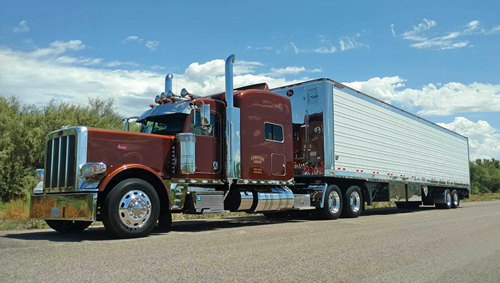 Recipe For Success
When the time came to move to a new location, it took three dry vans to transport the industrial kitchen equipment that filled a large warehouse.
Fred Dunne, terminal manager for Landstar agency Little John Transportation, booked the freight and coordinated with the customer on some very specific requirements for the heavy, awkward pieces. The requirements included trailers equipped with vertical e-tracks and logistics straps for securement.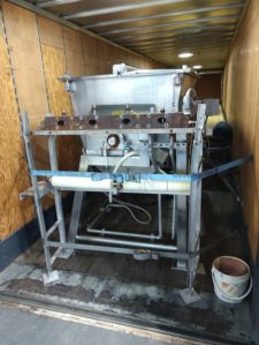 "The customer needed vans to move everything from the warehouse – kitchen equipment and machinery," says Dunne. "The three BCOs used their own equipment to transport this freight, but also their smarts," says Dunne, adding "when it comes to these types of loads, BCOs are more than professional owner-operators, they are logistics and securement specialists."
The BCOs on the haul, Chris Grimshaw, Nelson Gongora and Sebastien Poupas, routinely carry straps and other equipment necessary for proper securement so that they are prepared at all times to provide the best service possible.
"When you have the right equipment for the job, and spend the time necessary to keep the customer's freight safe and secure – it pays off. No claims at delivery is always my goal with every load," says Grimshaw.
But Dunne knows it's more than just straps that prevent damage in transport. "When it comes to securing freight, there's a science involved and Landstar BCOs know that science," he says. "Experience counts."
"My background before Landstar was in open deck securement. So, I translate that to the van. When working with specialty freight, the same rules apply," says Grimshaw. "I start with securing the straps to a fixed point to create a pull to prevent any forward or backward motion of all the pieces. That way, the pieces of freight do not fall onto one another."
The move from McKinney, Texas, to Fayetteville, North Carolina was a success.
"The customer actually called me after delivery to commend the owner-operators for their service. Every BCO was prepared and showed this customer exactly what being a professional logistics specialist really means," says Dunne.
For more information on Landstar's services, click here to request a quote.