Landstar would like to thank our 2022 diamond-level sponsor Comdata for the assistance provided throughout the year to support our programs, including LCAPP, Landstar's annual BCO All-Star Celebration and the Landstar convention for independent agents.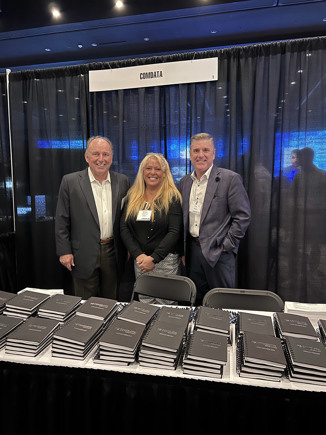 Comdata, Inc. offers Landstar independent owner-operators and Landstar independent agents innovative B2B payment and operating technology, in support of their independent businesses.

For decades, Comdata's technical capabilities in credit card issuing, and transaction processing, have helped Landstar owner-operators and agents with electronic payment programs, positively impacting their businesses.

Comdata is one of the dozens of companies that participate in the Landstar Contractors' Advantage Purchasing Program (LCAPP®), offering agents and owner-operators an efficient way to access their funds anywhere and anytime.
About Comdata
Comdata Inc., a FLEETCOR company, is a leading provider of innovative payment and operating technology that drives actionable insights from spending data, builds enhanced controls and positively impacts its clients' bottom lines. The company partners with more than 30,000 businesses to better manage $55 billion in annual fleet, corporate purchasing, payroll and health care spending, making it one of the largest fuel card issuers and the second largest commercial MasterCard provider in the United States and Canada. Founded in 1969 and headquartered in Brentwood, Tennessee, Comdata employs more than 1,300 professionals across North America.
"As proud industry supporters for over 50 years, we exist to serve the doers, grinders, pathfinders, and road warriors who keep America running." – Comdata.com