2022 Sponsor Spotlight – Gallagher Transportation Services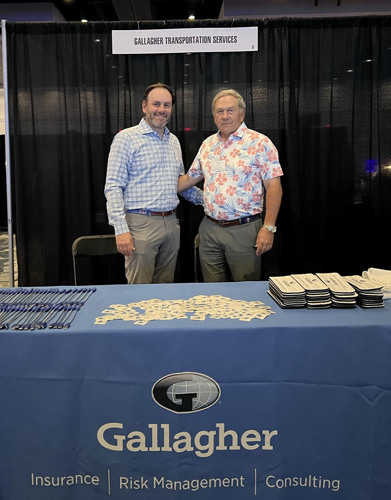 Landstar would like to thank Gallagher for the assistance provided throughout the year in support of owner-operators and our programs including the 2022 Landstar BCO All-Star Celebration and the 2022 Landstar Agent Convention.
Gallagher Transportation Services has offered independent Landstar owner-operators insurance and risk management products and services to meet their needs as business owners for more than 30 years.
The services Gallagher provides through Landstar to business capacity owners (BCOs), Landstar's term for independent truck owner-operators, gives them the insurance coverage needed to support their independent businesses.
About Gallagher Transportation Services
Founded in 1927, Gallagher is one of the world's largest insurance brokerage, risk management and consulting firms. Headquartered in Rolling Meadows, Illinois, Gallagher has more than 34,000 people working around the globe offering client services through a network of correspondent brokers and consultants.