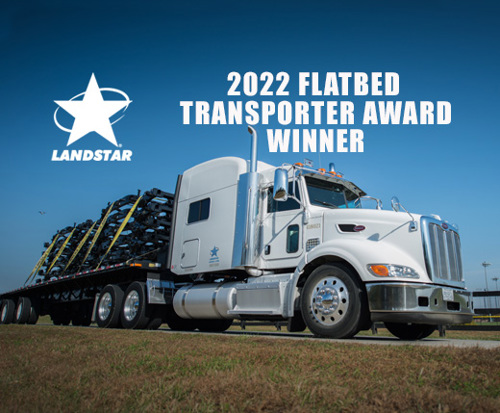 Landstar System, Inc. was recently named a Flatbed Transporter Award winner by Penske Logistics during the 2022 Penske Logistics Freight Management Carrier Awards program in Phoenix, Arizona.
Through Landstar's capacity network, customers like Penske Logistics have access to one of the largest platform fleets in the U.S. and a vast array of equipment.
According to Penske Logistics, category winners were selected from among the company's expansive base of trucking carriers operating within its freight management operations. There are several award qualifications: A Penske Logistics enterprise scorecard combined with customer, operations and sourcing feedback.
Landstar provides carrier services to Penske Logistics to handle seasonal demand, challenging lanes and other capacity needs.