Landstar Named Company of the Year
Landstar is honored to be named the Traffic Club of Philadelphia's (TCP) 2018 Company of the Year.
Landstar Transportation Logistics' Al Reisman, executive vice president of the Northern field division, formally accepted the award during the TCP 110th Annual Dinner held in Philadelphia Jan. 25.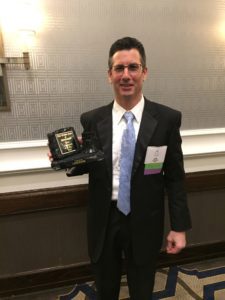 The recognition honors Landstar's contributions to shipping and logistics in the Philadelphia area. For nearly three decades Landstar has been a strong supporter of the transportation club's mission to promote transportation and logistics by creating networking opportunities and granting educational scholarships for students studying the industry.