Independent Landstar Agent Matthew Emer was named Landstar 2021 Rookie of the Year.
Landstar defines a rookie as an independent agent who is new to the Landstar network, but not necessarily new to the transportation industry.
Landstar Executive Vice Presidents Matt Dannegger and Justin Norman announced Emer as Landstar Rookie of the Year during a ceremony held April 8, 2022.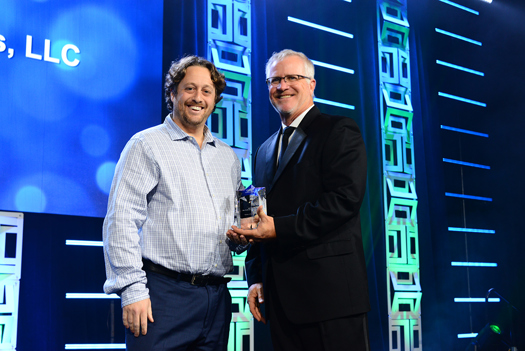 Since joining the Landstar network in July 2020, Emer's agency, Golden Logistics Solutions LLC, based in Highland Park, Illinois, has generated more than $5 million in Landstar revenue.
Emer has more than 10 years of experience in the transportation and logistics industry with a strong brokerage background and an understanding of the industry from both the operations and customer sales sides.
"Matthew was confident he could be a successful independent Landstar agent and he certainly has," said Dannegger. "He mainly books full truckloads but he's always happy to quote for any type of freight to get more business. He is eager to grow and demonstrates that day in and day out." 
Recipients of the Rookie of the Year award must be part of the Landstar network for less than two years, demonstrate outstanding revenue performance, and encompass excellence in customer service. Nominees for the 2021 award opened an independent Landstar agency between July 1, 2020, and June 30, 2021.