Reuters Events: Supply Chain Flexibility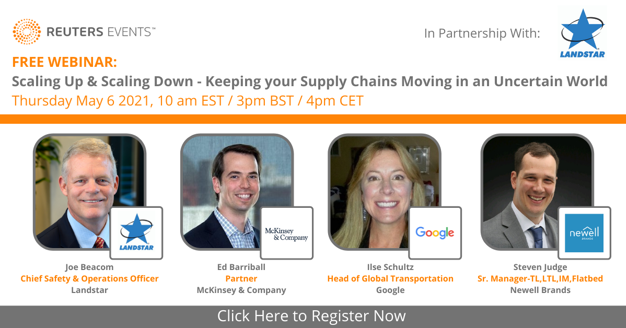 Register to attend the next Reuters Events supply chain series webinar with Landstar on Thursday, May 6, at 10 a.m. ET.
Landstar Vice President and Chief Safety & Operations Officer Joe Beacom is among the expert panelists on the webinar discussing transportation in today's marketplace.
Learn how to manage the transportation planning process so your networks are not overwhelmed in peak periods & you can deliver a reliable, best-in-class customer experience
Find out how to dynamically adjust to supply chain disruptions in real time
Understand the current best practices for securing reliable capacity so that you can quickly adapt to fluctuating consumer demand