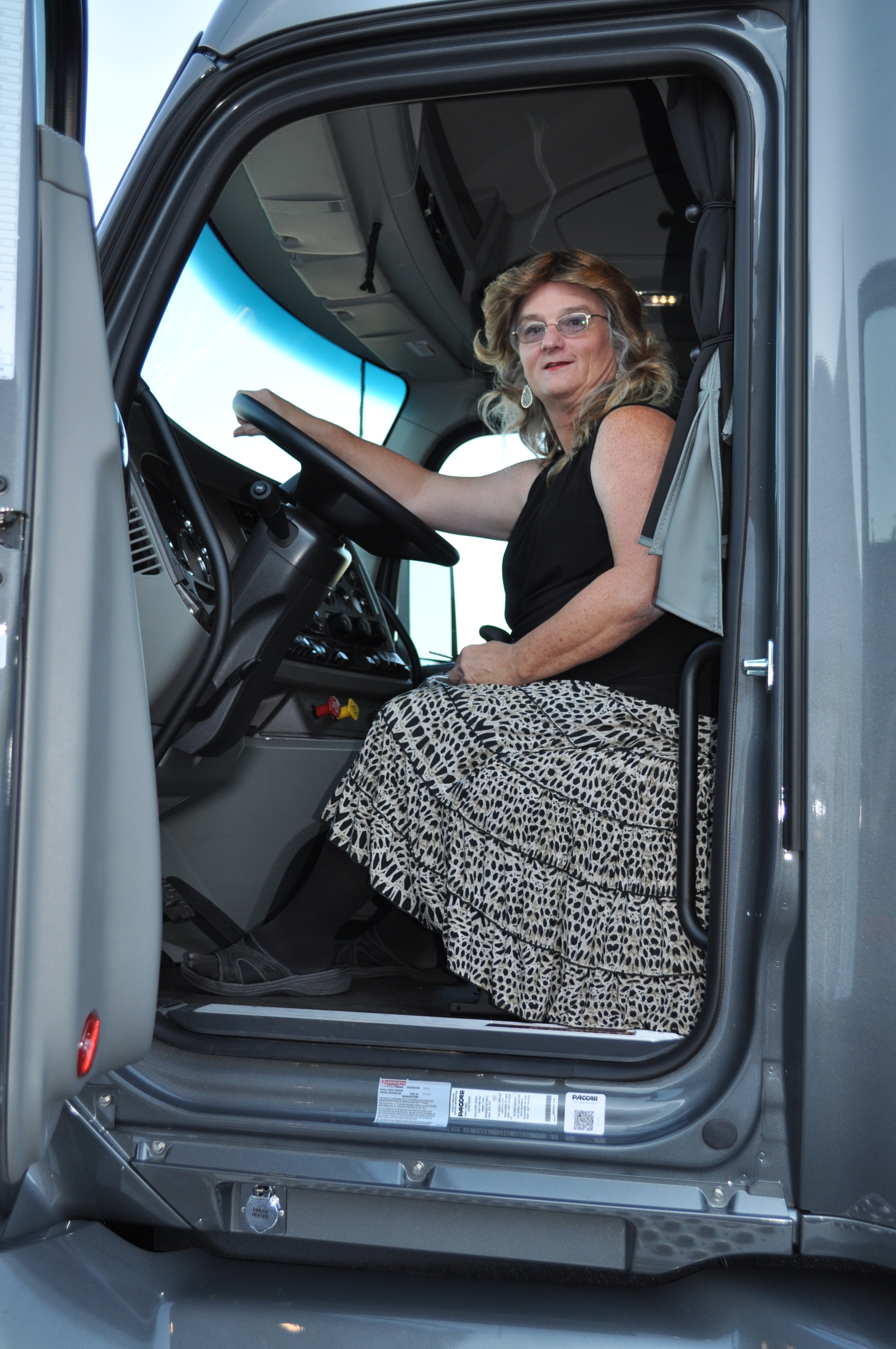 Landstar System Inc. announced the winner of its Landstar Deliver to Win Truck Giveaway, the second truck given away in 2018.
Landstar BCO Susan Coffer of Claremore, Oklahoma is driving a brand-new Kenworth T680 after winning the semi-truck in a random drawing held Sept. 12 in Rockford, Illinois. The truck giveaway was the highlight of Landstar's BCO Appreciation Days, a two-day event held to thank the independent owner-operators leased to Landstar for providing excellence in safety and customer service.
Coffer was one of five finalists randomly selected from more than 189,000 contest entries. Landstar business capacity owners (BCOs), the term for independent truck owner-operators who lease their equipment to a Landstar company, are eligible to earn entries to win throughout the year.
I really never expected to win. The entire experience was a whirlwind, said Coffer. I still can't believe I won the truck!
Landstar President and CEO Jim Gattoni hosted the Landstar Deliver to Win Truck Giveaway, along with a representative from the giveaway sponsor, Comdata.
We realize that a brand-new truck can significantly and positively impact an owner-operator's life, said Gattoni. Landstar business capacity owners are hardworking small business owners, committed to Landstar's safety-first culture and providing excellence in customer service. Landstar is proud to give away a truck to a member of this most deserving group.
During each Deliver to Win contest period, BCOs earn entries by hauling safe and compliant loads.
Additional entries are earned by BCOs who voluntarily participate in Landstar safety meetings, events and business classes, as well as monthly online contest entries through DeliverToWin.com.
Landstar's next truck giveaway will be in Jacksonville, Fla. during the first BCO Appreciation Days event of 2019 which is set for January.