Awarding the Star of Quality in March & April 2021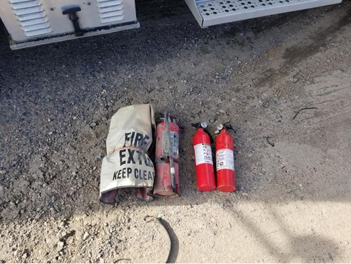 Landstar independent BCO Lloyd Tubbs is being hailed a hero by a local fire department in Wisconsin for his assistance at the scene of an accident this spring.
According to Tubbs' social media post on April 20, 2021, he had safely delivered a load and was traveling through the City of Wisconsin Rapids, when a car in front of his truck was involved in an accident at an intersection and caught fire.
"This is why I carry three fire extinguishers," said Tubbs. "On my way home a bad accident occurred and one car was on fire. Some motorists and I helped the people in the car, and I used my fire extinguishers to keep the fire down until the fire department arrived and doused it completely."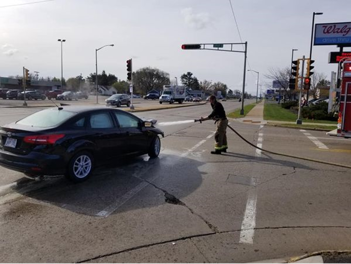 Tubbs' actions earned him a platinum-level Star of Quality Award, reserved for members of the Landstar network who go above and beyond in representing the freight transportation industry while faced with life or death situations.
The Wisconsin Rapids Fire Department commended Tubbs for his assistance with the fire. According to Battalion Chief Mike Lisitza, because of Tubbs and the actions of other good Samaritans that day, no one was injured in the car fire. 
Tubbs is a Roadstar® and Two Million Mile Safe Driver at Landstar. This is the second platinum Star of Quality Award the BCO has received since leasing to Landstar in 2003.
Each month, nominated, deserving independent business capacity owners (BCOs) and freight agents are awarded a bronze, silver, gold or platinum Star of Quality lapel pin, which recognize extra efforts and individual dedication to service.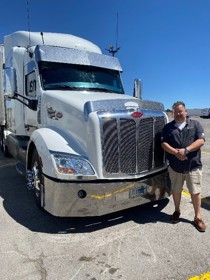 Landstar BCO John Villanueva was nominated for his Star of Quality Award for how he helped others during a snowstorm in San Antonio, Texas.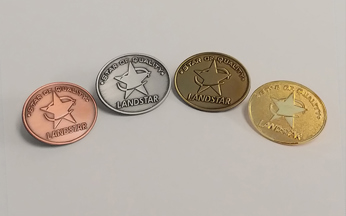 "John was at a truck stop during the storms in February where many didn't have food, water or diesel during that time. John keeps his truck fully stocked with food and was able to feed some of the drivers who were stranded there. Thank you John for everything you do," wrote Sonja Latham, an employee in Landstar's contractor services department, when nominating the BCO. 
---
Congratulations to the members of Landstar network who were awarded a Star of Quality Award in March and April 2021:
Platinum:
*Lloyd Tubbs
*Landstar's Platinum Star of Quality Award is only given in exceptional circumstances, intended for Landstar "heroes of the highway" who are faced with a life or death situation.
Gold:
Dennis Dale Adams, Charrance Ashay Boyd*, Robert Bruce Boyle*, Stephen J. Campbell, Anthony Chiusolo*, Gregory Michael Gressley*, Ronald C. Haddan*, Robert Kimble, Joseph M. Kren*, David A. Mack, Gene Douglas Tunney*, Larry S. Wheeler*, Warren A. Wylds* 
*Recipients have received multiple Gold Star of Quality awards.
Silver:
Vincent Joseph Bascone, Wade Allen Burns Jr., James Edward Cook, Bobby Ray Gilbreath, William Marcus Ireland, Ivan Pavlovich Mikhov, Anthony T. Pennello III, Zbigniew Joseph Rajca, Lorenzo Antonio Reynoso Hernandez, Michael Ross
Bronze:
Fidel Abella, Radica Bascone, Bradley Alan Bergman, Lloyd Henry Breaux Jr., Pierre A. Dakono, Richard Senyo Kwasi Dodor, Jaime Favela, Jared Olatrangi Ford, Abel Gallegos Franco, Daniel A. Gokey, Harland B. Gower Jr., Bryson Lavon Harris, Vernon Hawthorne, Carlos Herrera, Abdi Sheikh Ibrahim Sr., James Edward Jefferson Jr., Mykhaylo Mandzyuk, Pavel P. Mikhov, Yuriy Mikhov, Vitality Paulovich Mikhov, Armando Pagan, Rosa Maria Pagan, Hugo Enrique Reyes, William Howard Rice, Kenny W. Robinson, Kelly Roman, Louis Stephen Salzarulo, Billy Joe Stallard, Gene A. Thigpen Jr., Clifton G. Thompson, Jaime E. Vernier Sr., John A. Villanueva, Branch Kirkland Walton, Stephen Douglas Webb, James Kent Whitt, Rosa Marie Whitt, Gary Wonner
If you would like to nominate a member of the Landstar network for a Star of Quality Award, please email: StarQ@Landstar.com.