Download the Landstar Connect App Today!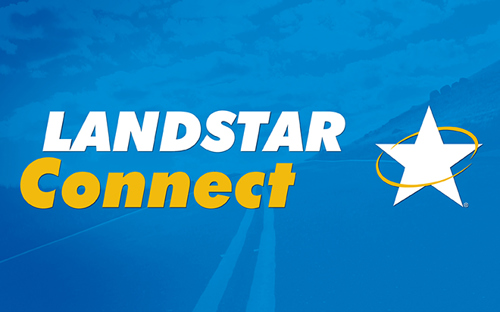 Download the Landstar Connect® mobile app today to experience the app's new features – less work for app users and more visibility for customers. With the latest enhancements to the shipment tracking app, BCOs and other approved carriers using Landstar Connect no longer have to make check calls. Instead, the app automatically updates a BCO's arrivals and departures via smart phone, so there's no lag time for agents and their customers who need to know exactly where their freight is and when it's been received.

"The auto arrive and departure enhancements save us from having to make multiple calls to get current locations, loaded times and empty times," says Landstar DUV Agency's Misty Plata.

Besides the time-saving benefits to agents and capacity providers, the more extensive GPS load-tracking capabilities also help meet customer demand for timely, accurate status updates about their shipments.

"Landstar Connect is a great way for us to quickly provide the customer with detailed, real-time status updates," said CAN Agency's Steve Linsalata.

Other recent app enhancements include:
GeoFence Lock and Unlock: An owner-operator can activate the GeoFence around his or her trailer while under a load using the app – an alert is sent if the fence is broken.
Store and Forward: When the device is in a poor service area, Landstar Connect stores the GPS location and forwards it to the customer when service is regained.
Document Scanning Services: Capacity providers can upload paperwork to Landstar using the app.
Download Landstar Connect today from either the Google Play or Apple App Stores. Or, contact the account management department about Landstar Connect by emailing connect@landstar.com or calling 866-440-9161.