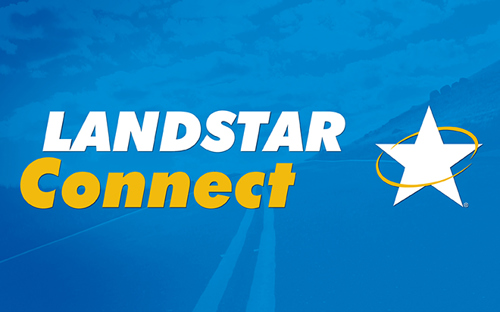 Landstar System, Inc. (NASDAQ:LSTR), a worldwide, asset-light provider of integrated transportation management solutions, announces enhancements to the Landstar Connect® smartphone application – the mobile freight shipment app that connects Landstar customers, capacity and agents.

Landstar's mobile app provides users the ability to review load details, receive shipment status updates and capture/submit documentation via a smartphone. Customers benefit from the app through reduced time on the phone obtaining shipment status updates by utilizing computer access of critical load details. Capacity providers use the app to upload paperwork to Landstar via TRANSFLO Mobile+ and send required status updates directly from the road with a smartphone.

With auto arrival and departure notification enhancements, capacity providers no longer need to manually update their location and status - the app automatically updates their arrivals and departures via smart phone for the shipping customer to view.
"The auto arrive and departure feature ensures there is no lag time for agents and their customers who need to know exactly where their freight is and when it's been received," says Eric Meyer, Landstar Transportation Logistics executive vice president of operations. "The extensive GPS load-tracking capabilities of Landstar Connect also delivers to our capacity providers the convenience of not manually needing to check-in."
The app also allows for enhanced cargo security through the activation of a geo-fence around the user's trailer. If the trailer is moved while this geo-fence is active, an alert is sent that a secure geo-fence has been broken. The Store and Forward enhancement improves communications in poor service areas. When the device is in a poor service area, Landstar Connect stores the GPS location and forwards it to the customer when service is regained ensuring there is no loss of tracking data.

Thousands of members of the Landstar network currently use the Landstar Connect app, with participation among Landstar agents, customers and capacity providers continuing to grow with the announcement of these new enhancements. Landstar Connect can be downloaded from either the Google Play or Apple App Stores.